Bridgwater Independent Trader/Retailer of the Year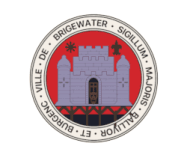 Bridgwater Independent Trader/Retailer of the Year
Sponsored by Bridgwater Town Council
This award is intended to recognise an Independent Retailer or Trader in the Bridgwater Town who has done the most towards maintaining and enhancing the vitality and welcome of the Town Center offer.
The business will have supported local initiatives, provide excellent customer service and have the ability to adapt to changing customer needs.
Evidence you may consider including in your application:
Clear focus on customer needs
How the business effectively communicates with its customers
Investment in staff, premises and equipment
Closing date is 5pm on the 10th September 2021.
Event Sponsors
Award Sponsors