Hospitality and Tourism Business of the Year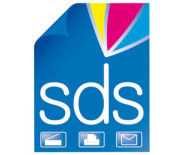 Hospitality and Tourism Business of the Year
Sponsored by SDS Ltd.
This award recognises a very important part of the local economy here in Sedgemoor and is open to all businesses in the hospitality and tourism sector.
Evidence you may consider in your application:
Use of a clear marketing strategy to attract national and international visitors to the area.
Demonstrate any adaptations made to the business in light of Covid-19 restrictions.
Demonstrate a clear vision for the long-term future of the business
Customer testimonials and feedback
Closing date is 5pm on the 10th September 2021.
Event Sponsors
Award Sponsors