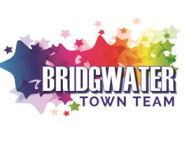 Bridgwater Town Team
Bridgwater Town Team comprises of local businessess and local authorities who are focused on promoting business in the Bridgwater Town Centre.
Our aim is to provide opportunities for businesses to engage and take advantage of the increasing population and make Bridgwater the predominant town centre in Somerset.
The Town Team includes representatives from Bridgwater Chamber of Commerce, Bridgwater Town Council, Sedgemoor District Council and representatives from local business and retail communities.
With over 200 different businesses, Bridgwater Town Centre offers a wide variety of retailers, coffee shops, cafes and restaurants.
For more information, visit our website
www.bridgwatertowncentre.co.uk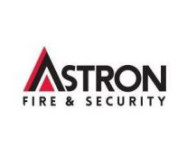 Astron Fire & Security
Astron Fire and Security is a fast growing, independent provider of electronic security services, based near Bristol, offering comprehensive installation and maintenance service for fire alarms, CCTV, intruder alarms, access control, emergency lights and fire extinguishers, as well as gates and doors.
Accredited by NSI, BAFE and Safe Contractor, Astron provides the design, installation and maintenance of standalone, networked, and fully integrated security solutions. Astron is able to offer bespoke solutions to your security needs.
Astron is proud to be providing protection and service to industrial, commercial and domestic clients, as well as primary and secondary schools, churches and town council properties, in Bristol, Bath and the South West as well as South Wales region.
Astron's team of dedicated, local engineers and support staff, all fully security vetted, provide clients with the highest levels of installation expertise and service.
The installation of any system is only the start of the relationship with our clients; we pride ourselves on a professional, personal and friendly service. At Astron, we recognise the importance of ensuring client satisfaction as an integral part of our company's continued development.
Visit
www.astronfireandsecurity.co.uk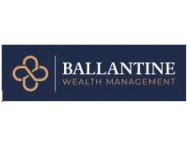 Ballantine Wealth Management
With financial adviser numbers in decline and increased computer based services being offered, it can be difficult to establish a relationship with an adviser you can trust. This is where Ballantine Wealth Management will make a difference. In an increasingly complex world, the need to seek advice has become even more important.
We are a friendly family run business that provides a highly personalised and comprehensive Financial Planning service. Our ethos is to build long term, trusted relationships with individuals, families, and business owners in Somerset and the surrounding areas.
Our mission is to work with you to create a working plan, providing you with a clear direction for you to meet your financial goals. We have experience to help you successfully secure and enhance your financial future by offering advice in a range of areas including;


Retirement Planning


Inheritance Tax Mitigation


Investment Planning


Protection Needs


For more information visit
www.ballantinewm.co.uk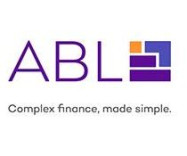 ABL South West Ltd – VIP - Event Sponsor
ABL is a FCA-authorised, fully-independent commercial finance consultancy which adds value through partnerships. Providing strategic, operational, and tactical support to UK businesses, our consultative approach ensures you receive the best advice for your organisation, every time.

With access to funds from lenders across the market, combined with support from our internal marketing team, our customers get a 360-degree view of the opportunities available alongside the additional support needed to make things happen.

The ABL family is made up of a team of individuals who genuinely thrive on collaboration, hence why we're really big on delivering a human-centric, down to earth service – which keeps things simple.

We don't need to use jargon. We know what we're talking about, understand the business landscape, and ultimately look to foster long-term partnerships that ensure all parties succeed in their objectives.

It's not what we do that's different, but how we do it! Find out for yourself... To understand more about our approach, capabilities or how we could help take your business to its next stage of growth, give us a call on 01278 263990.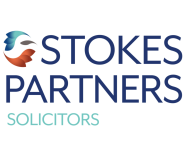 Stokes Partners - Event Sponsor
Stokes Partners solicitors is based in Crewkerne but works with clients all across the South West and beyond.
We offer specialist expertise and experience in a wide range of areas of the law and our focus is on providing high quality service coupled with excellent, pragmatic and cost effective advice.  Our aim is to be a "one stop shop" for all our clients, ensuring that they can be confident in receiving the same level of support and service from all our lawyers, whatever their practice area.
We want to build relationships with our clients working with them to ensure that all their affairs whether personal or business related are supported and protected.
Stokes Partners is proud to be supporting the Sedgemoor Business Excellence Awards 2021.  The businesses in the Sedgemoor area reflect our ethos of providing best quality expertise and support regardless of size and we look forward to building and maintaining our relationships across Sedgemoor in the future.
Visit
stokespartners.co.uk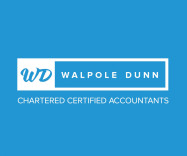 Walpole Dunn
Walpole Dunn is an independent firm of Chartered Certified Accountants in Taunton and Bridgwater.
We offer a personal, friendly service, bespoke to each and every one of our clients' individual needs. Whilst accountancy and tax compliance might be our bread and butter, we are dedicated to becoming a true business partner to all our clients, offering proactive business advice that spans more than just accountancy and tax. For us, that means working hard to understand: how the business works; what it needs to succeed and grow; and what we can do throughout the year to ensure that it does, not just when it comes to the year end.
Walpole Dunn has been working with Sedgemoor-based businesses for many years and is thrilled to be supporting the Sedgemoor Business Awards 2021 by sponsoring the Best Employer Award. The Sedgemoor area is full of fantastic businesses that go the extra mile for their employees and we wish the best of luck to all who enter this award.
Visit
www.walpoledunn.co.uk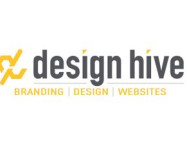 The Design Hive
The Design Hive are a creative graphic design, branding and website design company, based in Highbridge, Somerset and founded in 2005.
We create brands, logos, printed collateral, websites, and everything in between. Our full digital marketing service gives you peace of mind that we can guide you through your website development, SEO, copywriting, and social media management.
We'll explore your business to understand what makes you tick, by discovering, defining, designing, and delivering. On budget. On time. Our focus is to create memorable communications that will enable your business to stand out and help turn your ideas into successful end products.
Whether you require branding, logo design, illustrations, business stationery, brochures, flyers, signage, or website design, we can help. Our team is driven and passionate about creating perfection no matter how small or large your project. Whether you have a quick ten-minute job or a project requiring a range of skills, we are happy to help. We are inspired and motivated by seeing a clients face light up with pride when they view their new design concept for the first time.
We are delighted to proudly sponsor the Sedgemoor Business Awards. After going through the process and becoming last year's winners for 'Customer Service Excellence' and 'Small Business of the Year', we are looking forward to celebrating with this year's businesses.
Visit
www.thedesignhive.co.uk
. Get in touch on 01278 783273 or
info@thedesignhive.co.uk
SDS Ltd.
We are a supplier of premium office equipment, the Konica Minolta brand is our principal supplier and we are their only Elite Partner in the South West. We supply photocopiers, laser printers and document scanners alongside wide format printers up to A0. All servicing and support is carried out by our own manufacturer trained engineers from our office in Edington just outside of Bridgwater. Our sales process involves personal account management to ensure your solution is delivered as promised.
We also supply print management software PaperCut and Scan workflow applications for invoice approval and electronic document storage and retrieval systems which ensure productive and efficient control of your information.
We have built up an enviable reputation of providing a service that is unparalleled in our sector and currently support many businesses throughout Sedgemoor and the wider Somerset area with all their copy, print and scan requirements alongside implementing a print management solution to control volumes and eliminate wastage.
Having been the lucky recipients of 3 Sedgemoor Business Excellence awards in the past including Customer Service Excellence twice and enjoying the exposure that this gave us, we felt it would be only right to sponsor an award and support the great businesses that this area has to offer.
Please contact us on 01278 723784 or email
sales@sdsltd.uk.com
for more information on our products and services.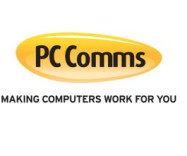 PC Comms
PC Comms has been supporting businesses across Somerset and the South West since 2003, so we understand the IT challenges that businesses face every day: from a lack of connectivity, the need for improved cyber security, moving your business to the cloud or reducing IT downtime, PC Comms specialist IT team are ready to help.
Visit our website
www.pccomms.net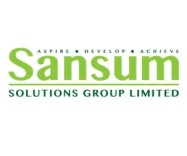 Sansum Solutions Group - Event Sponsor
After a decade of managing a multimillion pound cleaning business throughout England and Wales, Jason Woodcock together with Gemma Sansum (the Directors) decided to create their own commercial cleaning contract company in 2016, called Sansum Solutions Group Limited.
With their combined commercial cleaning industry experience, knowledge and expertise, Sansum, situated in the heart of Somerset, have gone on to become a double award winning commercial contract cleaning business, being previous winners of both the Sedgemoor Business Excellence Awards,
Business of the Year
(6+ employees)
2020 and gaining the South West England Prestige Awards for
Commercial Cleaning Company of the Year South West
2021. 
Certified to ISO 9001/2015 standards and maintaining its Assured Safe Contractor accreditation, Sansum continue to Aspire, Develop and Achieve throughout all its business operations providing an exceptional service delivery for all commercial contract cleaning, caretaking and facilities management services.
In recognition of its success and having been previous winners of the Sedgemoor Business Excellence Awards, Sansum are delighted to be one of the sponsors for this years' event.
Visit
www.sansumsolutions.com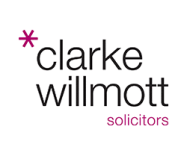 Clarke Willmott LLP
Clarke Willmott LLP is a national firm of solicitors providing a broad range of legal services for businesses and individuals, where providing legal advice and tailored solutions for our client's particular needs is paramount.

Founded in Taunton over 100 years ago, we have strong roots in the South West, whilst also now being based in seven offices across the country.

We are delighted to be sponsoring the Business of the Year (6+ Employees) award this year, and are looking forward to celebrating the best of Sedgemoor's businesses.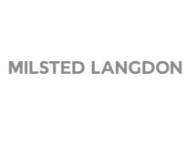 Milsted Langdon
Milsted Langdon is one of the South West's leading independent accountancy practices. Over the last 30 years the firm has grown to approximately 230 employees, spread over five offices in Bath, Bristol, London, Taunton and Yeovil, where clients benefit from clear, specialist advice. Milsted Langdon is a well-respected and award-winning firm with numerous accolades, most recently being announced winner of the International Project of the Year 2018 at the MGI Worldwide awards.
Our services include:
Audit, Accounting software and services, Business intelligence, Business taxation, Cloud accounting, Corporate finance, Financial services for individuals and businesses, Forensic accounting, Insolvency and restructuring, International trade advice, Making Tax Digital, Payroll and workplace pensions, Property tax, Research and development (R&D) claims, Tax planning, VAT consultancy
Visit our
Website
or follow us on
Twitter
or
Facebook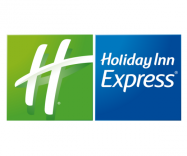 Holiday Inn Express - Event Sponsor
A new modern hotel situated in the beautiful rural surroundings of Somerset.

The Holiday Inn Express® Bridgwater hotel is located just moments from the M5 motorway at Junction 24 and 15 minutes from EDF Hinckley Point Power Station. The hotel provides excellent transport links with Bristol Airport (BRS) just 30 miles away and Bridgwater Railway Station is 3 miles away.

There's lots of on-site parking and breakfast is complimentary for all guests. In addition to the excellent food on offer in the Great Room of the hotel, there is a vast choice of restaurants nearby.

The hotel makes a convenient business venue, with 2 well-equipped conference rooms and free Wi-Fi. Audio visual equipment and catering options are also available for meetings and events.

The hotel makes the perfect base to explore the local areas and the many attractions including; Cheddar Gorge, Wookey Hole and Wells Cathedral. The popular destinations of Minehead, Burnham-on-Sea and Weston-Super-Mare are all just a short drive away and are definitely worth a visit. Taunton and Somerset County Cricket Club is also located close to the hotel.

Whether exploring the area or stopping off on your way to Devon and Cornwall, this hotel offers everything you could need.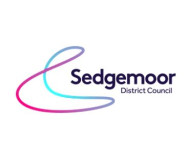 Sedgemoor District Council - Event Sponsor
Sedgemoor District Council is committed to creating opportunity for people and businesses in the District. Making the most of its excellent transport links and building on the proud industrial past of its Bridgwater base, the district has been quick to establish itself as a hub for logistics and distribution, low carbon energy, food and drink, manufacturing and clean/green growth. It has also seen the construction of a swimming pool, a theatre and a hospital as well as a national training college for EDF Energy and a factory for Mulberry.

Looking to the future, work has begun on the Northgate yard leisure complex with future projects such as the Bridgwater Tidal Barrier and the delivery of further elements of the Celebration Mile expected to get underway shortly.  These, coupled with multiple infrastructure and public realm projects in development, endorse the Council's commitment to growth and willingness to accommodate enterprises that will contribute to its desire to address the economic challenges that face its rate payers.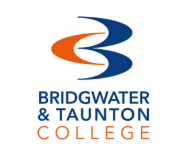 Bridgwater & Taunton College
Bridgwater & Taunton College is located in the heart of Somerset, with main centres in Bridgwater, Taunton and Cannington. It also has an outreach centre in Yeovil.
The College has an excellent reputation both regionally and nationally as a highly successful provider of education and training. The College:
Bridgwater & Taunton College's vision is to be a world class education and training organisation which creates outstanding development and progression opportunities for our students, customers and communities through leading edge practice and partnerships with employers.
Bridgwater and Taunton College has the widest curriculum of any local college or training provider in the area, providing courses for students with learning difficulties at entry level, right through to postgraduate programmes for managers or graduates. There has been considerable investment to buildings and facilities in recent years, and that investment is still on-going, making the facilities an outstanding resource to students and the general public.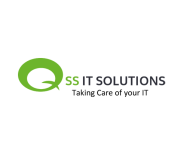 QSS IT
QSS offers managed computer services along with advice on your computers and services in a way that is both practical and jargon free.
Our clients tell us that they can rest easy now they have Qss IT on board, they trust us to identify their IT and computer support needs and then handle them. We create tailored support solutions that are both practical and cost effective for your business so you can remain focused on what's important to you, your business.
We spend less time fixing things these days, with our remote IT support monitoring services we carry out a regular maintenance schedule backed up by our managed onsite & remote support services keeping your systems in top condition. We keep track of what is happening with your IT systems and deal with small issues before they become major problems, costing you less and leaving you more time to run your business.
We are ideally located in Bridgwater, the heart of Somerset to deliver our high quality service throughout the county of Somerset including Bridgwater, Taunton, Weston Super Mare, Burnham on Sea, Glastonbury, Street, Cheddar and Minehead.
So why not give us a call for your free no obligation consultation on your IT support and computer service requirements, we look forward to hearing from you.
To find out how we can help you and for an free initial no obligation consultation call the Qss IT office on telephone 01278 550000.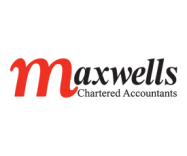 Maxwells Chartered Accountants - Event Sponsor
Maxwells was established in 1968 and is firmly routed in its Bridgwater and district community. Our Philosophy is to provide professional expertise in order to proactively identify opportunities and provide solutions. We are focused on service and provide jargon-free support and advice. We are different to other accountants, we work much more closely with our clients than traditional accountants and are selective in the clients that we act for. We want to get to know our clients businesses inside out, enabling us to easily identify problems and spot opportunities. We want to help improve profits and encourage growth. Our mission is to always add value, for more information and for details on how you can contact us, visit
www.maxwellsaccountants.co.uk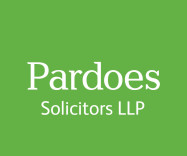 Pardoes Solicitors LLP - Event Sponsor
"Pardoes Solicitors: Looking after You, Your Family and Your Business
Pardoes Solicitors has played a key role in the Bridgwater community for over 100 years. As the largest and longest established legal firm in Bridgwater, now with offices in Taunton and Yeovil, our legal experts provide an accessible and friendly service to those living and working in Bridgwater and Somerset, helping individuals and businesses alike. We are also proud of our record as a local employer, providing employment and access to a career in law to many people from and around Bridgwater and Somerset, including training up individuals from apprenticeship through to qualification as a solicitor or legal executive.
We are delighted to be one of the two main sponsors of the Sedgemoor Business Excellence Awards, something we have been involved with since its inception as both sponsor and award winner over the years.  This event reflects our approach and values in demonstrating and celebrating excellence in the local and regional community.
With a strong record of recent five-star reviews Pardoes are committed to delivering expert legal advice and an exceptional level of personal service for individuals, families and businesses: protecting their interests now and in the future.
"I have spoken to a few solicitors over the past couple of weeks and I must say I haven't had anywhere near the same customer service and amazing following up communication."
 Private Client Team, Bridgwater.
"I would like to say how much I appreciate you taking the time to speak to me after the hearing. I will always remember what you did to protect my kids." Family Law Team, Bridgwater.
Our clients trust that no matter how difficult a situation may be or how stressful an emerging problem may become that we will calmly and empathetically provide the expert help they require.
Please visit our website for more information:
www.pardoes.co.uk
or read reviews from the people who have experienced our service first hand:
https://www.reviewsolicitors.co.uk/somerset/yeovil/pardoes-solicitors-llp
"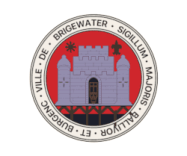 Bridgwater Town Council
The Bridgwater Town Council is a public/private partnership, which has a shared ambition to improve and promote the Bridgwater Town Centre as a destination for shopping and leisure activities.

The Bridgwater Town Council aims to bring together key partners and organisations to deliver projects which complement the overall strategic plans for Bridgwater.

The vision for the Bridgwater Town Council is:

"Contribute to the revival and restoration of Bridgwater Town Centre by encouraging footfall, developing projects to provide additional business support for new and existing businesses and promoting the Town's offer to visitors and local community".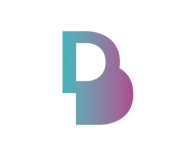 Double Brace - Digital Services Business of the Year Award Sponsor
We craft digital solutions to make your business future-ready
Double Brace is a consultancy led
digital transformation agency based in Somerset
, UK. We specialise in multi-channel eCommerce, responsive website design and bespoke web application development.
We're passionate about working with businesses to build and implement web-based software with the goal of transforming their processes, promoting efficiency and ensuring they become more profitable.
Our bespoke website solutions allow businesses to scale in a way that is cost-effective, easy to manage and hassle-free. Each project starts with data, whether it's sales, site visitors or stock related we work alongside you to make sure we quickly identify pain points in your business and create solutions to remove them.
Find out more about what we can offer on
our website
get_template_part('sponsors'); ?>