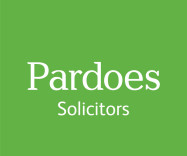 Pardoes Solicitors - Main Event Sponsor
Pardoes Solicitors: Looking after You, Your Family and Your Business.

Pardoes Solicitors has always played a key role in the Bridgwater community and intends to continue to do so lead by a strong new board who are specialists in their chosen field, - including a COO who is a Chartered Accountant with experience in growing law firms and a Chairman & investor who owns a private equity company and is a business strategist.

We recognise that each and every person in our business is crucial to our success and so we invest in career progression, development and training to support our team and realise their full potential. We are proud of our record as a local business owner, providing employment and access to a career in law to many people from around Bridgwater and Somerset.

We are delighted to be the main sponsor of this prestigious event which showcases local businesses with Purely Probate Limited with whom we share common values as we both recognise that our reputation rests not only on what we do, but how we do it, the consistency of our actions and the passion with which we live our brand. Our strong record of 5 star reviews, we hope evidences our commitment to deliver expert legal advice, with an exceptional level of personal service for individuals, families and businesses: protecting their interests now and in the future.

"All of the staff that have dealt with us are brilliant. Thank you very much for your help during this trying time."

Our clients know that no matter how difficult a situation may be or how stressful an emerging problem may become we will calmly and with kindness apply the exact support and expert help they require which is why they stay with us.

Please visit our website for more information: www.pardoes.co.uk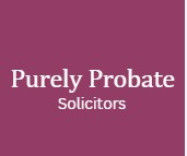 Purely Probate - Main Event Sponsor
Purely Probate is delighted to be co-sponsoring the 2023 Sedgemoor Business Awards with Pardoes Solicitors.
Purely Probate is a niche firm of solicitors, specialising in Wills, Probate (the legal process after someone dies), Lasting Powers of Attorney and Trusts.
We have a depth of experience and expertise in our team, which includes 4 solicitors and 2 legal executives.
We put our clients first.  We are personable and friendly, as well as being skilled in what we do.
Purely Probate was founded by Judith Derbyshire in 2011. She was Company Secretary and Head of Legal at Clarks Shoes for the previous 21 years. She decided to set up Purely Probate after a disappointing experience dealing with a firm of generalist solicitors following the death of her brother in law.
www.purelyprobate.co.uk
01458 850146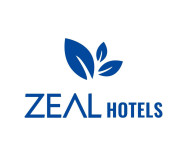 Zeal Hotels – IBIS / Holiday Inn Express - Event Sponsor
Zeal Hotels - Mindfully Modern Proud owners of the two largest hotels in Bridgwater.

Holiday Inn Express Bridgwater is a 138 bedroom hotel at Junction 24 of the M5. The hotel's modern rooms come equipped with air-conditioning and walk-in showers. Sleep soundly, in a comfy bed with a plush duvet, plus conveniently placed USB and electrical outlets, so you and your devices can wake up rested and ready for the day ahead.

As part of the inclusive Express Start Breakfast, all guests can enjoy a wide variety of both hot & continental dishes and a selection of hot drinks. Whether you are travelling for business, as a couple, with friends, as a family, there is everything you need for the perfect stay. The hotel is also dog friendly, so no need to leave your four-legged friend behind. Holiday Inn Express Bridgwater is your perfect home away from home.

ibis Bridgwater is a 144 bedroom hotel at Junction 23 of the M5, urban and contemporary designed with everything you might need to enjoy a comfortable stay without the fuss. At ibis Bridgwater they love VIPs (Very Important Pets) so no member of the family needs to be left behind, your four legged friend can travel with you.

Fluffy pillows, super-soft duvet - the ibis Sweetbed™ is easy to love, but not so easy to leave! Along with super-fast Wi-Fi, a smart TV and everything you need to make a cuppa, you can settle in and enjoy all the comforts of home. Either an early bird or a late riser, complete your stay with the delicious buffet breakfast at the onsite Keepers Kitchen and Bar.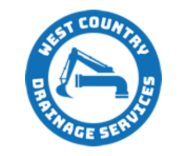 West Country Drainage Services Ltd - Event Sponsor
West Country Drainage Services are your local drainage and water experts. We give a healthy 10% discount to all our local residents to help support Bridgwater's support local campaign. We also support local charities and companies in Bridgwater so you can be safe in the knowledge that not only are you getting the best for your money but so is the local community.

We can help you with any drainage issue including CCTV, repairs (including non dig methods) sewage treatment plant servicing and installations , septic tank emptying and installations. We also carry out water repairs including moling and water pipe renewal.

We believe in offering the very best service and have been widely recognised for our honest approach ensuring the customer always comes first. We only use quality materials to ensure the very best and we are proud of the quality of our work.

West Country Drainage Services are a small family run business which means each staff member cares passionately about the quality of workmanship and provides the very best customer service to our clients.

We currently work on behalf of Somerset Council, various Insurance companies and most importantly our lovely domestic clients that need a good honest service without the fear of the unknown fees. All our prices are highlighted before work is agreed with no hidden costs, wherever possible we will always offer the most cost effective solution to all our clients.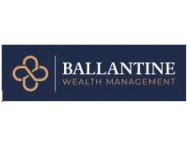 Ballantine Wealth Management - Event Sponsor
With financial adviser numbers in decline and increased computer based services being offered, it can be difficult to establish a relationship with an adviser you can trust. This is where Ballantine Wealth Management will make a difference. In an increasingly complex world, the need to seek advice has become even more important.
We are a friendly family run business that provides a highly personalised and comprehensive Financial Planning service. Our ethos is to build long term, trusted relationships with individuals, families, and business owners in Somerset and the surrounding areas.
Our mission is to work with you to create a working plan, providing you with a clear direction for you to meet your financial goals. We have experience to help you successfully secure and enhance your financial future by offering advice in a range of areas including;


Retirement Planning


Inheritance Tax Mitigation


Investment Planning


Protection Needs


For more information visit
www.ballantinewm.co.uk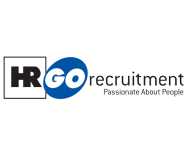 HR GO Recruitment
HR GO is one of the UK's leading recruitment agencies.
We've been connecting clients and candidates across the UK since 1957. We provide local jobs to thousands of jobseekers every day from the South West of England, though to Kent , Liverpool and up to Glasgow. We maintain a close working relationship with our business clients and provide temporary, permanent and contract solutions. Our expertise covers a range of sectors including Industrial, finance, sales, marketing, engineering, education, executive, commercial and warehouse.
In the South West the recruiter to contact is Helen  
helen.lacey@hrgo.co.uk
Visit
www.hrgo.co.uk
to see how we can help you with your recruitment needs or follow us on linked in or on X @HRGORecsouthwest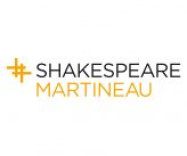 Shakespeare Martineau
On paper we're a full-service law firm, providing legal services to businesses, organisations, government departments, families and people throughout life and in business. But we offer so much more than that. Expertise, commerciality and relationships are at the very heart of what we do.
We employ more than 900 people, each a specialist in their field, lawyers and business support working together. But what makes us tick, what drives us and why should you work with us?
Our purpose is clear and our ambitions are unlimited: we want to unlock potential in our people and clients, inspiring confidence, growth and development. We provide creative solutions and advice that helps you fulfil your commercial and personal goals.
What is vitally important to us though is that we build lasting relationships, championing our clients and providing the best possible business and personal advice.
Let us see how we can unlock your potential, find out more:
https://www.shma.co.uk/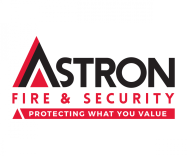 Astron Fire & Security
Astron has been installing Intruder Alarms, Fire Alarms, CCTV and Access Control in the Bristol area since 1999, becoming a limited company in December 2010.
Based in Portbury, Astron offer the installation of a complete range of bespoke Fire and Security solutions, as well as Access Control Systems, and Visual Surveillance Systems using Artificial Intelligence. We focus on providing high quality 24 hour monitoring, and maintenance contracts, so that all clients can gain the maximum benefit from their system.
The Astron Advantage includes:


ISO 9001:2015 approval


NACOSS Gold accreditation


BAFE SP203:1 accreditation


Directors with over 30-years' experience involved in the business on a day-to-day basis


Our key USP is the quality and people skills of our highly trained and skilled Engineers that is demonstrated while working with the following prestigious Clients amongst many others:


This is Gravity


EDF at the HPC and Sedgemoor campuses


HOST Somerset


Baker Dolphin Coaches


Towens


John West Contractors


Hooke Highways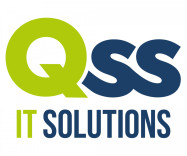 QSS IT
We take care of Business IT and Cyber Security systems. Every Business is reliant on computer systems and in today's world cyber security is more important than ever, so it makes sense to have someone you can trust to help you through the many technologies and systems that exist.

Qss IT Solutions are a Managed Service and Security provider operating across Somerset for many years. We have the accumulated experience, tools and technology to not only Install, Service and Support your Business but also the skills to asses and help reduce the Cyber Threat to your Business. We love technology and are always happy to help so give us a call to find out how we can help improve your IT and Cyber Security.

Paul – many thanks for your speedy response especially when you were on Leave. We can't rate QssIT highly enough and Matt has been brilliant as usual.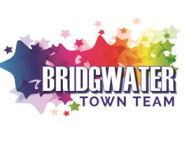 Bridgwater Town Team
Bridgwater Town Team comprises of local businesses and local authorities who are focused on promoting business in the Bridgwater Town Centre.
Our aim is to provide opportunities for businesses to engage and take advantage of the increasing population and make Bridgwater the predominant town centre in Somerset.
The Town Team includes representatives from Bridgwater Chamber of Commerce, Bridgwater Town Council and representatives from local business and retail communities.
With over 200 different businesses, Bridgwater Town Centre offers a wide variety of retailers, coffee shops, cafes and restaurants.
For more information, visit our website
www.bridgwatertowncentre.co.uk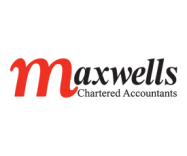 Maxwells Chartered Accountants
Maxwells are a long established independent firm of Chartered Accountants in Bridgwater, Somerset.

We offer a complete range of accountancy, financial and business consultancy services to both businesses and individuals. This provides a cost-effective, high value solution for all your financial needs.

We are passionate about helping businesses grow through business support and taxation efficiency. It's about being approachable and plain English speaking with no jargon! We operate primarily in the South West and occupy a niche between small "one man band" practices and larger more impersonal firms, providing a personal service that engenders loyalty.

If you or anyone in you know would be interested in speaking with us and finding out how we can help you and your business achieve your goals, please get in touch.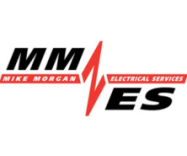 MMES
For over three decades, MMES has been a prominent provider of Electrical and Mechanical Services, catering to Industrial, Commercial, and Domestic clients across the Southwest and the UK. With extensive experience, we've executed significant installations for sectors like MOD, Nuclear, Manufacturing, and Local Authorities.

As an ISO 9001 registered company we prioritise quality, continuous enhancement, process refinement, and team growth. Our commitment extends to maintaining system integrity, secure data handling, and accreditation. Despite evolving market trends, customer centrality remains paramount, reflected in our unwavering dedication to 100% customer satisfaction.

Established in 1989 by Mike Morgan, MMES initially focused on local electrical contracting, serving diverse clients with planned maintenance and rapid response services. Over time, our expertise expanded to encompass mechanical, heating, and ventilation services, ranging from traditional systems to modern solutions like renewables, Photovoltaic, Ground/Air source heating, EV charging, and battery storage.

MMES consistently engages with staff and clients to ensure compliance with prevailing safety standards. Through substantial investments in staff training and cutting-edge equipment, we uphold safety, efficacy, and adherence to industry guidelines.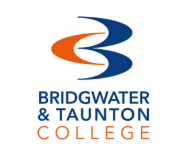 Bridgwater & Taunton College
Bridgwater & Taunton College is located in the heart of Somerset, with main centres in Bridgwater, Taunton and Cannington. It also has an outreach centre in Yeovil.

The College has an excellent reputation both regionally and nationally as a highly successful provider of education and training.

The College:

Is a Learning and Skills Beacon status College Has been designated an Outstanding College by Ofsted Received 13 National Beacon Awards in recent years Meets the Matrix Standard for information, advice and guidance services Our examination and course results consistently place us amongst the best of all education and training providers in the South West.

Bridgwater & Taunton College's vision is to be a world class education and training organisation which creates outstanding development and progression opportunities for our students, customers and communities through leading edge practice and partnerships with employers.

Bridgwater and Taunton College is a Beacon status college and achieved 'outstanding' grade 1s in all five areas of inspection from Ofsted. The College has also been awarded eleven national Beacon Prizes in recent years and has a regional and national reputation as an award winning college, with many more accolades to be proud of.

Bridgwater and Taunton College has the widest curriculum of any local college or training provider in the area, providing courses for students with learning difficulties at entry level, right through to postgraduate programmes for managers or graduates. There has been considerable investment to buildings and facilities in recent years, and that investment is still on-going, making the facilities an outstanding resource to students and the general public.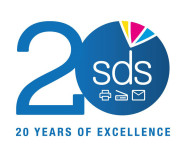 SDS Ltd
SDS started to supply photocopiers, printers and software solutions in 2002. Over that time we have built up an enviable reputation for delivering superb service.

Our whole ethos is around providing solutions rather than just selling a machine. Our service-led approach has been well received by clients who had not been valued by existing suppliers. We are the only Konica Minolta Elite Partner (their premier partner status) in the South West and are proud supply and service these premium products and solutions.

The team all seem to sign up to SDS ethos, which promotes pride in the work you are doing both internally and customer facing. Alongside a willingness to go that bit further to ensure the customer is left feeling appreciated and the job has been carried out by people who genuinely care.

At the heart of business ethics is fair and transparent pricing from initial proposal to the ongoing service. This may sound obvious; however, it is sometimes lacking from our competitors.

Our personal approach to account management means that you will have the continuity of one point of contact to initially take care of enquiries, allied with our friendly and knowledgeable service and admin team all based at our offices in Somerset make us something special.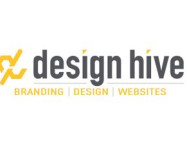 The Design Hive
Design Hive help businesses between 2-50 employees feel confident with their brand and website. Our goal is to elevate your business to help you reach more of the customers you want. We have been working with incredible brands throughout Somerset and beyond since 2009.

We listen, we engage and we explore, creating outstanding design to help your business grow and get noticed.

Whether you require branding, logo design, business stationery, brochures, flyers, signage, or website design, we can help. Our team is driven and passionate about creating perfection no matter how small or large your project.

We are delighted to proudly sponsor the Sedgemoor Business Awards. After going through the process ourselves and winning 'Customer Service Excellence' and 'Small Business of the Year', we are looking forward to celebrating with this year's shortlisted businesses.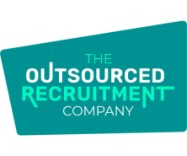 The Outsourced Recruitment Company
Take the stress out of recruiting with your very own outsourced, in-house recruitment team.
If you're looking for a recruitment agency, then you're in the wrong place, we're here to offer you an alternative way to outsource your recruitment needs.
Acting as an extended arm of your business, we expertly manage all your staffing needs. Whether we're writing enticing job adverts, benchmarking, researching your roles, helping you to understand your long-term hiring goals as part of a people strategy, or supporting the development of your employer brand – we do so much more than just 'fill a role'.
Based in Taunton, but working with businesses across the UK, we have experience working with small and medium businesses across a range of industries.
Want to know more? Visit our website:
www.theoutsourcedrecruitmentco.uk
or give us a call: 01823 774205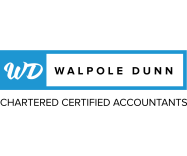 Walpole Dunn - Event Sponsor
Walpole Dunn has been supporting the growth and prosperity of Bridgwater and Sedgemoor businesses since its establishment in 2016.

We offer a range of compliance and consultative services to businesses large and small in the area, always based on our own business values of being solution-focussed; providing personal service; and remaining transparent with our fees.

Sedgemoor stands out as a hub of local business due to its wealth of community-focussed employers and innovative businesses across a diverse range of industries. Walpole Dunn is proud to support Sedgemoor businesses and this excellent opportunity to celebrate them all.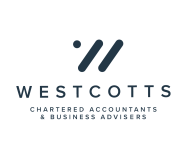 Westcotts
Westcotts is a UK leading firm of Chartered Accountants and Business Advisers, with more offices in the South West than any other firm. We have a team of experienced and talented experts that have a wealth of knowledge, with a wide range of specialisms and services.

The company has supported individuals and businesses across diverse sectors operating in local, national and international markets for over 30 years.

Westcotts is committed to South West communities and the team provides a very personal and local service to thousands of clients, who rely on us as business partners.

A forward-thinking firm, embracing new technologies and innovation, Westcotts delivers exceptional service with clear, calm, and expert advice.

We pride ourselves on getting to know our clients, tailoring our approach to the individual needs of your organisation, and working together for the best solution for you and your circumstances.

Westcotts makes sure we understand your business, adding value and helping you to flourish. We're here to help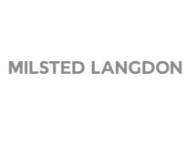 Milsted Langdon
Milsted Langdon is one of the South West's leading independent accountancy practices.

Over the last 30 years the firm has grown to approximately 230 employees, spread over five offices in Bath, Bristol, London, Taunton and Yeovil, where clients benefit from clear, specialist advice. Milsted Langdon is a well-respected and award-winning firm with numerous accolades, most recently being announced winner of the International Project of the Year 2018 at the MGI Worldwide awards.

Our services include:

Audit, Accounting software and services, Business intelligence, Business taxation, Cloud accounting, Corporate finance, Financial services for individuals and businesses, Forensic accounting, Insolvency and restructuring, International trade advice, Making Tax Digital, Payroll and workplace pensions, Property tax, Research and development (R&D) claims, Tax planning, VAT consultancy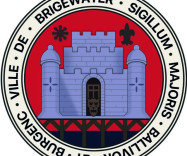 Bridgwater Town Council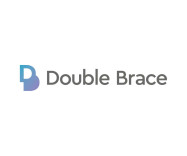 Double Brace
We design and build digital solutions to make your business future-ready
Double Brace is a consultancy led digital transformation agency based in Somerset, UK. We specialise in multi-channel eCommerce, responsive website design and bespoke web application development.
We're passionate about working with businesses to build and implement web-based software with the goal of transforming their processes, promoting efficiency and ensuring they become more profitable.
Our bespoke website solutions allow businesses to scale in a way that is cost-effective, easy to manage and hassle-free. Each project starts with data, whether it's sales, site visitors or stock related we work alongside you to make sure we quickly identify pain points in your business and create solutions to remove them.
Find out more about what we can offer on
our website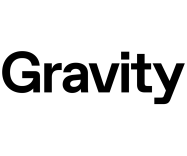 Gravity
Gravity, the UK's first commercial smart campus, is the blueprint for a smarter, cleaner future – faster. It will deliver a new era of possibility by supporting companies making a difference socially, economically and environmentally, driving the UK's shift to growing through a cleaner economy.
With direct access to the M5 and accessible by rail, air and sea, the 616 acre Enterprise Zone will enable the creation of millions of sq ft of scalable, flexible and shared working space.
Multinationals and start-ups will benefit from the excellent connectivity and speed of build out Gravity offers. By attracting today's giants and tomorrow's unicorns, there will be significant opportunities for collaboration.
With its onsite clean energy solutions, dark fibre, water abstraction, excellent transport links, local talent pool and knowledge economy including four top-tier universities close by, Gravity provides occupiers with the ability to build, expand, and develop faster and efficiently.
Gravity remains proud of its commitment to promote and celebrate the best of local business.  Our supply chain register can be submitted by all interested businesses.
www.thisisgravity.co.uk/supply-chain/
For more information about Gravity, please visit https://thisisgravity.co.uk/
get_template_part('sponsors'); ?>