Small Business of the Year (1 to 5 Employees)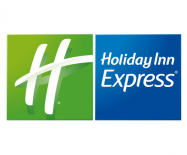 Small Business of the Year (1 to 5 Employees)
Sponsored by Holiday Inn Express
This award is intended to recognise the Small Business (1-5 Employees) that is the most successful in Sedgemoor.
The business should demonstrate why they should be classed as Small Business of the Year and what makes them stand out from other businesses, detailing past achievements and future plans.
Evidence you may consider including in your application:
Demonstrate how the business provides excellent customer service
Describe your business' commitment to the local community and the environment
Demonstrate how the business has shown innovation
Details of business growth
Investment in staff, premises and equipment
Closing date is 5pm on the 10th September 2021.
Event Sponsors
Award Sponsors