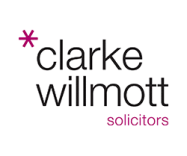 Clarke Willmott LLP - Main Event Sponsor
Clarke Willmott LLP is a national firm of solicitors providing a broad spectrum of legal services for businesses and individuals. Our team of lawyers and solicitors are based in seven offices across the country – Birmingham, Bristol, Cardiff, London, Manchester, Southampton & Taunton.

We are a client-led law firm; a strategic resolve which has earned us a strong reputation.

Working closely with our clients to provide legal advice and tailored solutions for their particular situation is paramount. We invest time and energy into developing strong client relationships in order to add real value and achieve positive results.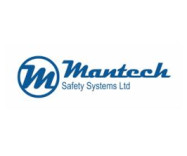 Mantech Safety Systems - Event Sponsor
'Mantech Safety Systems' Limited is a privately owned, independent company providing all -inclusive provision for safe-working at height and industry related access solutions across the UK. With over 25 years in the industry, we take pride in our reputation for building strong client relationships. Our services include: design, manufacture, installation, testing and training to ensure our clients receive complete provision for safe-guarding resolution; extensive product knowledge and application experience enables us to deliver bespoke access systems of exceptional quality specific to application to satisfy operational, legislative and best practice requirements.

'Mantech Safety Systems' are delighted to be event sponsors for the Sedgemoor Business Awards to be held in March 2020.'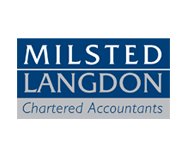 Milsted Langdon - Event Sponsor
Milsted Langdon is one of the South West's leading independent accountancy practices. Over the last 30 years the firm has grown to approximately 230 employees, spread over five offices in Bath, Bristol, London, Taunton and Yeovil, where clients benefit from clear, specialist advice. Milsted Langdon is a well-respected and award-winning firm with numerous accolades, most recently being announced winner of the International Project of the Year 2018 at the MGI Worldwide awards.
Our services include:
Audit, Accounting software and services, Business intelligence, Business taxation, Cloud accounting, Corporate finance, Financial services for individuals and businesses, Forensic accounting, Insolvency and restructuring, International trade advice, Making Tax Digital, Payroll and workplace pensions, Property tax, Research and development (R&D) claims, Tax planning, VAT consultancy
Visit our
Website
or follow us on
Twitter
or
Facebook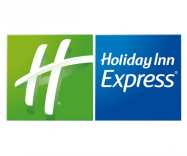 Holiday Inn Express - Event Sponsor
A new modern hotel situated in the beautiful rural surroundings of Somerset.

The Holiday Inn Express® Bridgwater hotel is located just moments from the M5 motorway at Junction 24 and 15 minutes from EDF Hinckley Point Power Station. The hotel provides excellent transport links with Bristol Airport (BRS) just 30 miles away and Bridgwater Railway Station is 3 miles away.

There's lots of on-site parking and breakfast is complimentary for all guests. In addition to the excellent food on offer in the Great Room of the hotel, there is a vast choice of restaurants nearby.

The hotel makes a convenient business venue, with 2 well-equipped conference rooms and free Wi-Fi. Audio visual equipment and catering options are also available for meetings and events.

The hotel makes the perfect base to explore the local areas and the many attractions including; Cheddar Gorge, Wookey Hole and Wells Cathedral. The popular destinations of Minehead, Burnham-on-Sea and Weston-Super-Mare are all just a short drive away and are definitely worth a visit. Taunton and Somerset County Cricket Club is also located close to the hotel.

Whether exploring the area or stopping off on your way to Devon and Cornwall, this hotel offers everything you could need.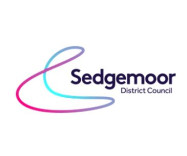 Sedgemoor District Council - Event Sponsor
Sedgemoor District Council has a reputation for getting things done and seizing opportunities. Making the most of its excellent transport links and building on the proud industrial past of its Bridgwater base, the district has been quick to establish itself as a hub for logistics and distribution, low carbon energy, food and drink and manufacturing. In the last ten years, Sedgemoor has become a regional centre for rural business and livestock auctions; for Avon and Somerset Police and for Morrisons distribution. It has also seen the construction of a swimming pool, a theatre and a hospital as well as a national training college for EDF Energy and a factory for Mulberry. All this development endorses the Council's commitment to growth and willingness to accommodate enterprises that will contribute to its desire to address the economic challenges that face its rate payers.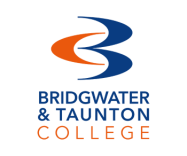 Bridgwater & Taunton College
Bridgwater & Taunton College is located in the heart of Somerset, with main centres in Bridgwater, Taunton and Cannington. It also has an outreach centre in Yeovil.
The College has an excellent reputation both regionally and nationally as a highly successful provider of education and training. The College:
Bridgwater & Taunton College's vision is to be a world class education and training organisation which creates outstanding development and progression opportunities for our students, customers and communities through leading edge practice and partnerships with employers.
Bridgwater and Taunton College has the widest curriculum of any local college or training provider in the area, providing courses for students with learning difficulties at entry level, right through to postgraduate programmes for managers or graduates. There has been considerable investment to buildings and facilities in recent years, and that investment is still on-going, making the facilities an outstanding resource to students and the general public.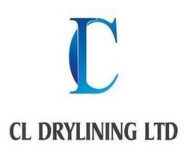 CL Drylining Ltd
CL Drylining is a well established dry wall contracting firm, driving a strong reputation for providing a high standard of services, along with client satisfaction being prioritised at all times.

Located in Bridgwater but operating throughout Somerset, Avon, Wiltshire, Dorset and Devon.

We cover all aspects of Drylining and provided our services to residential, commercial and industrial projects of all sizes.

We take health and safety across all our work activities very seriously and understand the importance of good working practices.

For more information, or a no obligation quote please contact us:

07588 819 991
01278 439 153

cldrylininglimited@gmail.com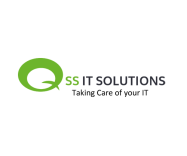 QSS IT
QSS offers managed computer services along with advice on your computers and services in a way that is both practical and jargon free.
Our clients tell us that they can rest easy now they have Qss IT on board, they trust us to identify their IT and computer support needs and then handle them. We create tailored support solutions that are both practical and cost effective for your business so you can remain focused on what's important to you, your business.
We spend less time fixing things these days, with our remote IT support monitoring services we carry out a regular maintenance schedule backed up by our managed onsite & remote support services keeping your systems in top condition. We keep track of what is happening with your IT systems and deal with small issues before they become major problems, costing you less and leaving you more time to run your business.
We are ideally located in Bridgwater, the heart of Somerset to deliver our high quality service throughout the county of Somerset including Bridgwater, Taunton, Weston Super Mare, Burnham on Sea, Glastonbury, Street, Cheddar and Minehead.
So why not give us a call for your free no obligation consultation on your IT support and computer service requirements, we look forward to hearing from you.
To find out how we can help you and for an free initial no obligation consultation call the Qss IT office on telephone 01278 550000.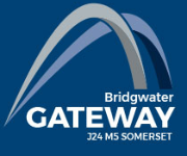 Bridgwater Gateway
The £150m development of Bridgwater Gateway at Junction 24 of the M5 is set to be one of the largest Grade A business parks to be built in the region. It is a step forward for the Bridgwater area in combining office and industrial space with hotel and local facilities in a landscaped environment of over 100 acres.

Over the next few years, Bridgwater Gateway is predicted to create hundreds of new jobs making a positive impact on the local and regional economy.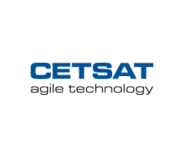 Cetsat
CETSAT is a tactical business partner for companies who wish to achieve more through a methodical approach to their technology. We deliver outstanding knowledge in an agile way across our three core areas of excellence, Infrastructure, Digital Media and Cyber Security.

Ready and able to move quickly and easily, CETSAT is the first choice for organisations who require robust and secure technology platforms hosted within their own infrastructure or in the cloud.

During our two decades of trading we have enabled the growth of both small and international companies, allowing them to harness the power of technology and use this to their competitive advantage.

Our services include network architecture, technology delivery and project management, 24/7 managed IT services, bespoke application development and an extensive range of cyber security capabilities to minimise risk.

We define our service capability as Agile Technology:

Agile is the ability to act or change swiftly and efficiently, utilising skills and experience combined with positive attitude.

The definition of Technology is the collection of techniques, skills, methods and processes allowing for operation of workings and accomplishment of objectives.

CETSAT are adaptive, we can be where you need us, when you need us, to help with any business technology needs you have.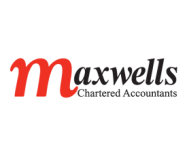 Maxwells
Maxwells was established in 1968 and is firmly routed in its Bridgwater and district community. Our Philosophy is to provide professional expertise in order to proactively identify opportunities and provide solutions. We are focused on service and provide jargon-free support and advice. We are different to other accountants, we work much more closely with our clients than traditional accountants and are selective in the clients that we act for. We want to get to know our clients businesses inside out, enabling us to easily identify problems and spot opportunities. We want to help improve profits and encourage growth. Our mission is to always add value, for more information and for details on how you can contact us, visit
www.maxwellsaccountants.co.uk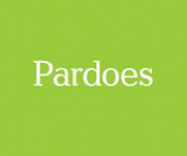 Pardoes Solicitors LLP
At Pardoes we seek to deliver high quality advice, exceptional service and cost effective legal solutions throughout the South West. With offices in Bridgwater, Yeovil and Taunton, our breadth of expertise and wealth of experience allows us to offer a broad selection of legal services, so whether you are a business or an individual, we can help.
Visit the Pardoes website for more information.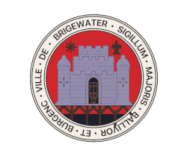 Bridgwater Town Council
The Bridgwater Town Council is a public/private partnership, which has a shared ambition to improve and promote the Bridgwater Town Centre as a destination for shopping and leisure activities.

The Bridgwater Town Council aims to bring together key partners and organisations to deliver projects which complement the overall strategic plans for Bridgwater.

The vision for the Bridgwater Town Council is:

"Contribute to the revival and restoration of Bridgwater Town Centre by encouraging footfall, developing projects to provide additional business support for new and existing businesses and promoting the Town's offer to visitors and local community".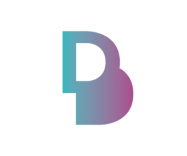 Double Brace
We craft digital solutions to make your business future-ready
Double Brace is a consultancy led digital transformation agency based in Somerset, UK. We specialise in multi-channel eCommerce, responsive website design and bespoke web application development.
We're passionate about working with businesses to build and implement web-based software with the goal of transforming their processes, promoting efficiency and ensuring they become more profitable.
Our bespoke website solutions allow businesses to scale in a way that is cost-effective, easy to manage and hassle-free. Each project starts with data, whether it's sales, site visitors or stock related we work alongside you to make sure we quickly identify pain points in your business and create solutions to remove them.
Find out more about what we can offer on
our website
get_template_part('sponsors'); ?>