Bridgwater Chamber of Commerce officially launched this year's Sedgemoor Business Excellence Awards at the Mercure Hotel alongside the official sponsors.
Entries reached their highest last year, with many businesses from across Sedgemoor showcasing their success throughout the year and it looks as if this might be another record breaking year for entries.
The awards are open to anyone within the Sedgemoor District and there are some exciting new categories, which may encourage businesses to enter this year. You can apply for an award at http://www.sedgemoorbusinessawards.org.uk/awards/ but hurry, the closing date is 7th February 2020.
The aim of the awards is to reward companies, enterprises and individuals who have made an outstanding contribution to the successful growth and prosperity within the Sedgemoor District.
Already there is the buzz of excitement generating a great amount of interest with the announcement of the key speaker, Lord David Triesman, at the award ceremony on Thursday 26th March at the Canalside, Bridgwater.
For more information visit www.sedgemoorbusinessawards.org.uk and please don't hesitate to contact a member of the team at the Chamber office. Tel: 01278 228004.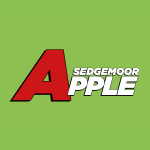 Thank you to Sedgemoor Apple for the press release and pictures. Visit www.sedgemoorapple.co.uk