Community Engagement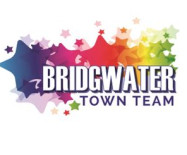 Community Engagement
Sponsored by Bridgwater Town Team
This award is intended to recognise those businesses who can demonstrate having made a difference to the Sedgemoor community. 
This could be in the form of supporting disadvantaged groups or individuals, providing a service within the community or creating and maintaining strong community links through its work. Whether you are a charity, a local club or a business, the judges will be scoring entries based on the value you have added to the Sedgemoor community.
Evidence you may consider including in your application:
How the business has been involved with the local community within the last year. This could include (but not limited to) community projects, sponsorship, training programs or working closely with charities
Details of who benefits from the engagement
Demonstrate an understanding of the community's needs and how these were met
Describe how the community engagement has benefited the organisation
Closing date is 5pm on the 10th September 2021.
Event Sponsors
Award Sponsors