Construction in Sedgemoor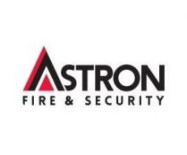 Construction in Sedgemoor
Sponsored by Astron Fire & Security
This award is intended to recognise construction companies who have delivered outstanding construction projects in Sedgemoor. This could include housing, schools, commercial properties, etc.
The company will demonstrate a commitment to Sedgemoor through use of local suppliers and employees, delivery of a high quality project and providing benefit to the local community.
Evidence you may consider including in your application:
Details of the construction project
Details of local suppliers involved in the project
Use of local labour and commitment to staff development
Positive impact on the local community
Closing date is 5pm on the 10th September 2021.
Event Sponsors
Award Sponsors