National Law firm Clarke Willmott has announced it is the main sponsor for the Sedgemoor Business Excellence Awards 2020.
This is the second year the firm, which has one of its largest and longest established office in Blackbrook Park, Taunton, has supported the awards following the success of the first event in March.
Steve Leahy, Chairman of Bridgwater Chamber of Commerce, commented: "It is fantastic that Clarke Willmott, which has a strong reputation within the local community, has confirmed it will be the main sponsor of the Awards and we are grateful for the firm's continued support.
"Our last awards evening was extremely well attended by many local businesses and individuals, in fact the evening was sold-out, leading to a huge appetite for the event to continue.
"It was great to see everyone come together to celebrate and support the achievements of all the organisations that entered the awards and we are sure the 2020 event will be even bigger and better."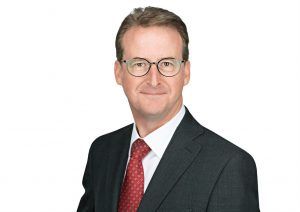 Chris Thorne, Head of the firm's Taunton Office, commented: "We are delighted not only to be once again sponsoring the Sedgemoor Business Excellence Awards, but also that we will be returning as the event's main sponsor to celebrate all the amazing businesses in our community.
"As the region's leading law firm we work with many of the people running these companies day in and day out and couldn't be more proud to support an event which recognises the hard work and dedication of these local businesses and individuals."
Chris added: "We encourage as many businesses as possible to enter this great event to try to win much-deserved recognition and we look forward to seeing you all there!"
The awards are run by the Bridgwater Chamber of Commerce and are open to businesses and organisations of all sizes. For more information go to www.sedgemoorbusinessawards.org.uk