Small Business of the Year (1+ Employees)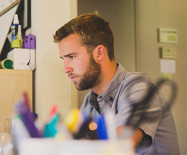 Small Business of the Year (1+ Employees)
This award is intended to recognise the Small Business (1-5 Employees) that is the most successful in Sedgemoor.
The business should demonstrate why they should be classed as Small Business of the Year and what makes them stand out from other businesses, detailing past achievements and future plans.
Evidence you may consider including in your application:
Demonstrate how the business provides excellent customer service
Describe your business' commitment to the local community and the environment
Demonstrate how the business has shown innovation
Details of business growth
Investment in staff, premises and equipment
Sponsored by Sedgemoor District Council
Sedgemoor District Council has a reputation for getting things done and seizing opportunities. Making the most of its excellent transport links and building on the proud industrial past of its Bridgwater base, the district has been quick to establish itself as a hub for logistics and distribution, low carbon energy, food and drink and manufacturing. In the last ten years, Sedgemoor has become a regional centre for rural business and livestock auctions; for Avon and Somerset Police and for Morrisons distribution. It has also seen the construction of a swimming pool, a theatre and a hospital as well as a national training college for EDF Energy and a factory for Mulberry. All this development endorses the Council's commitment to growth and willingness to accommodate enterprises that will contribute to its desire to address the economic challenges that face its rate payers.
The closing date for applications is
Event Sponsors
Award Sponsors