Charity of the Year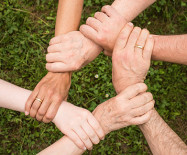 Charity of the Year
This award is intended to recognise a charity who has made an outstanding contribution to their community.
The charity will be able to demonstrate that the work they do has made a difference to peoples lives, inspires and motivates people to volunteer and delivers an excellent service.
Evidence you may consider including in your application:
Details of who benefits from the charity
How the charity effectively communities with its audience
Why your activities are important
What are your plans for the future?
The closing date for applications is
Event Sponsors
Award Sponsors